PONT CAFFINO

Maisdon sur Sèvre et Château-Thébaud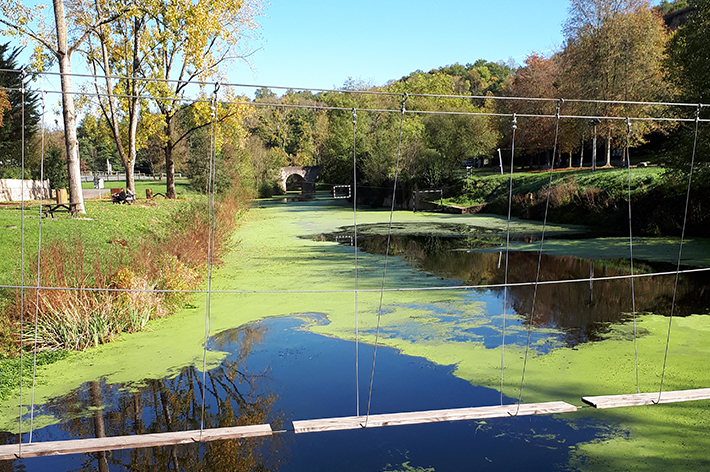 Overlooking cliffs, the valley here looks like a real small canyon where it is possible to practice many activities: climbing, tree climbing, zip lines, blowguns, archery, nature workshops, canoe rentals, kayaks and paddles, hiking, fishing, playground for children, picnic tables, barbecues ….
LE SENTIER DU BOIS JOLY

Château-Thébaud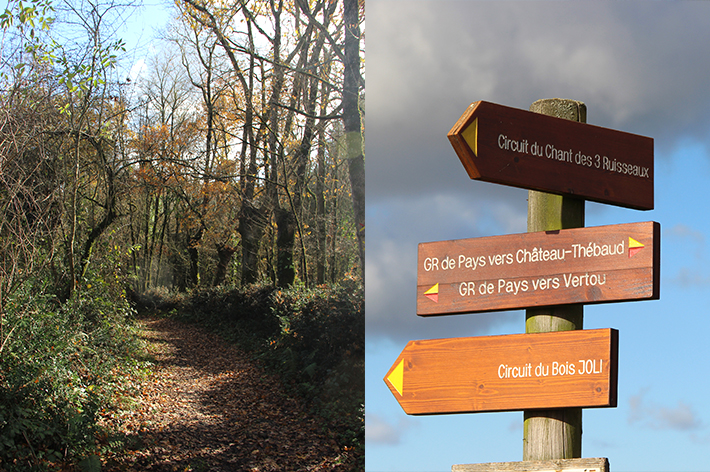 From the beginning, this hike takes you through the vineyards and offers you exceptional views of the vineyard and offers some beautiful views of the mills of the town.
LA CHAUSSÉE DES MOINES

Sèvre Nantaise à Vertou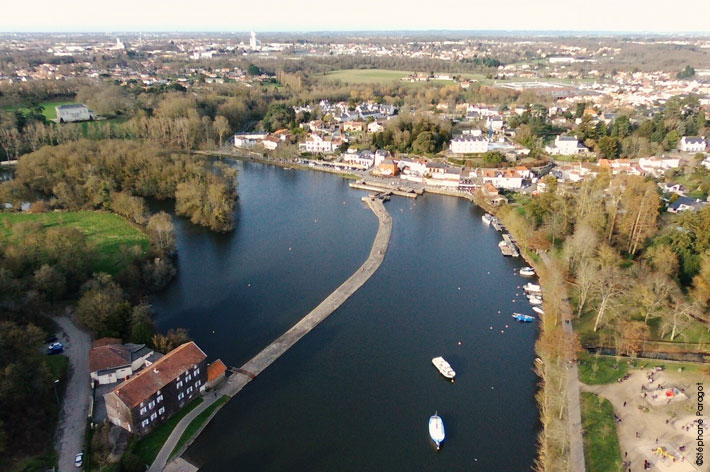 Around the year 1000, the monks build this road on the Sèvre. The water thus retained enables them to sail upstream from Vertou and to build a mill there.
The opportunity for a gourmet lunch, an ice cream on the terrace, a boat trip, canoe or electric boat !